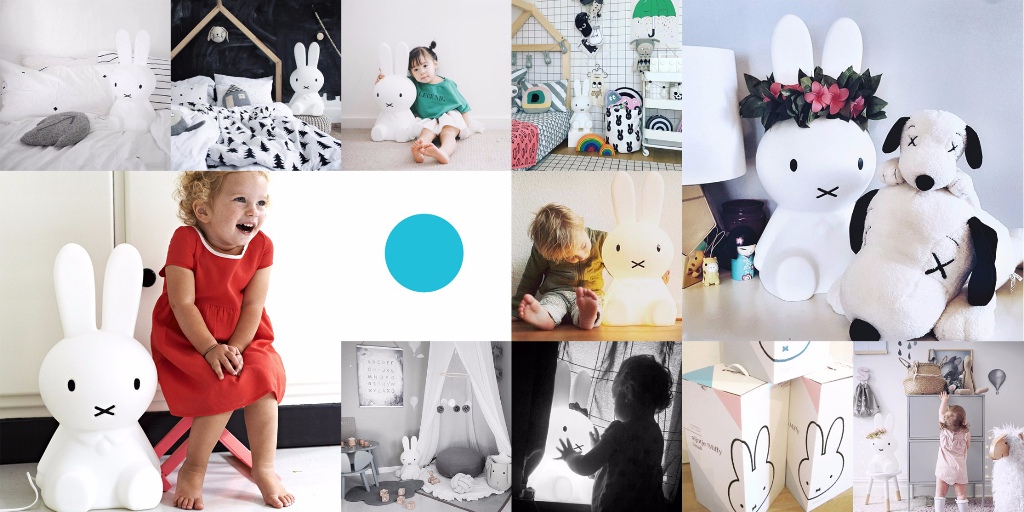 Dutch artist Dick Bruna would tell his one year old son stories about a little bunny he had once seen while on holiday in a village off the coast of the North Sea. Then, Miffy (or 'nijntje' in Dutch) was born. To know Miffy is to love Miffy. Even if you're not familiar with this cute and quirky character from Holland's best-selling children's book series, you can still invite her into your home to light up your life.
Years ago this iconic bunny was set alight Because her peaceful presence deserved to be bright Now, Miffy is seen in every country Sitting quietly with friends, shining and happy.
Sweet and serene, the Miffy lamps work as a nightlight for kids and adults alike. This charming light object exudes a soft, warm glow - ideal for storytelling with the young ones at bed time, or even as décor for any modern interior.