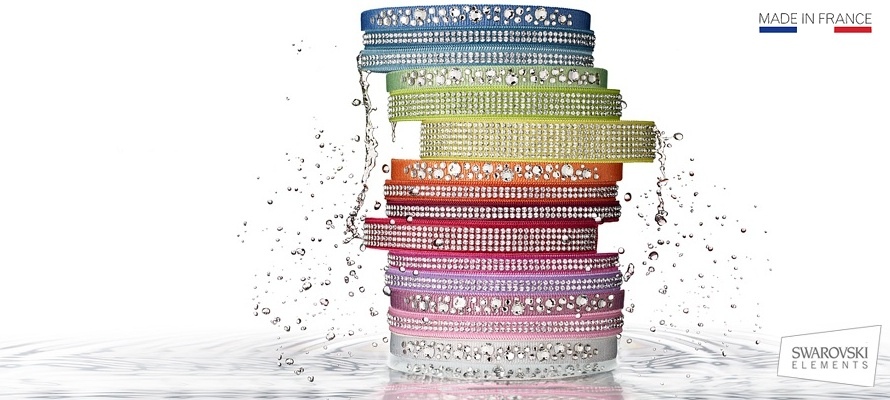 In 2007 Les Interchangeables launches its first removable and customized bra straps. The success is quickly there. A collection of flip-flops comes to complete this range of fashion accessories one the year later.
In 2009 the brand signs a partnership with Swarovski. This is the way the line of elastic bracelets is born.
So imaginative and playful as luxurious, these bracelets became day after day majors of fashion world. All are decorated with Swarovski ® Elements.
Today, the brand is worldwide known thourgh its 400 sales points. Les Interchangeables development stay always remains attached to its priorities : work with the most beautiful materials and continue to create and produce in France.