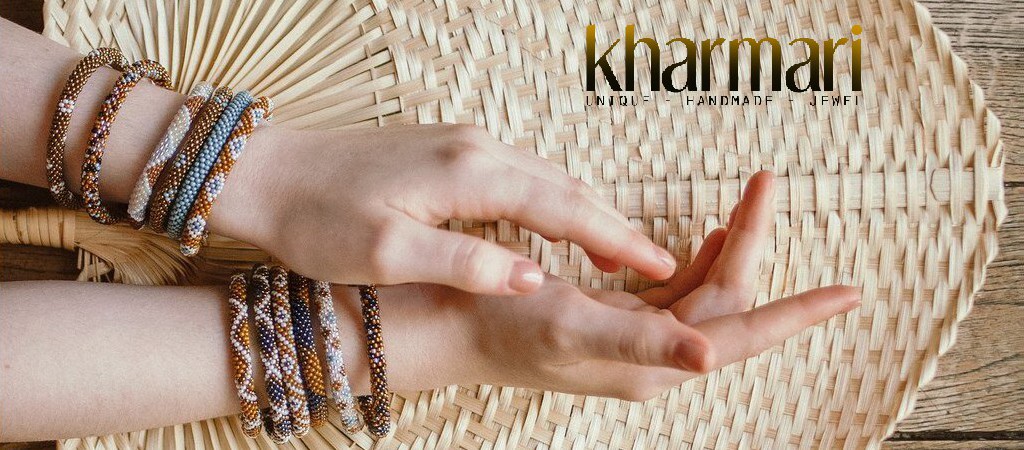 Kharmari is the adventure of Marie Da Cruz. The brand was born in 2013. After studying textile design and projects with South East Asia, Marie returned to Nepal, where she had done several internships. It was there that Marie began to develop a passion for ancient and traditional jewellery, which is worn as daily adornments.
Since then, she draws her inspiration from this cultural heritage where the artisanal jewel is imbued with stories, the aesthetics of ancient times and a real craftsmanship.
The Kharmari bracelets are all imagined and designed by Marie in the Lyon region. They are then made, one by one, by artisans in Nepal (the «Didi»: big sisters in Nepalese) at their home. Each design is exclusive to the brand. Each bracelet takes shape in the region of Latipur in Nepal. All are the fruit of patience and attention to detail.
No products for this manufacturer.