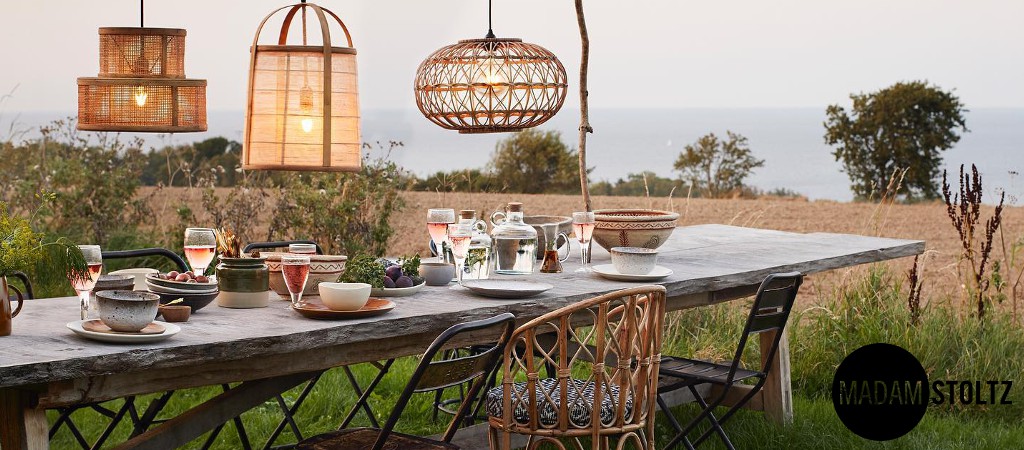 Madam STOLTZ designs decorative objects for your home and offers a complete range of furniture, lighting, mirrors, vases, baskets, boxes, dishes and much more.
This Danish brand (created by Pernille and Peter Stoltz in 1995) offers a resolutely elegant style, a touch of vintage, a bohemian touch full of charm that invites you to travel.
It is during a trip to India that Pernille falls in love with this country. Since then, it has been inspired by local colours, flamboyant fabrics and the know-how of Indian artisans. Add to this a touch of Scandinavian minimalism as well as an interest in nature and materials like wood, rattan, metal fashioned with an antique finish or stone and you will have the common point of the creations of the brand.