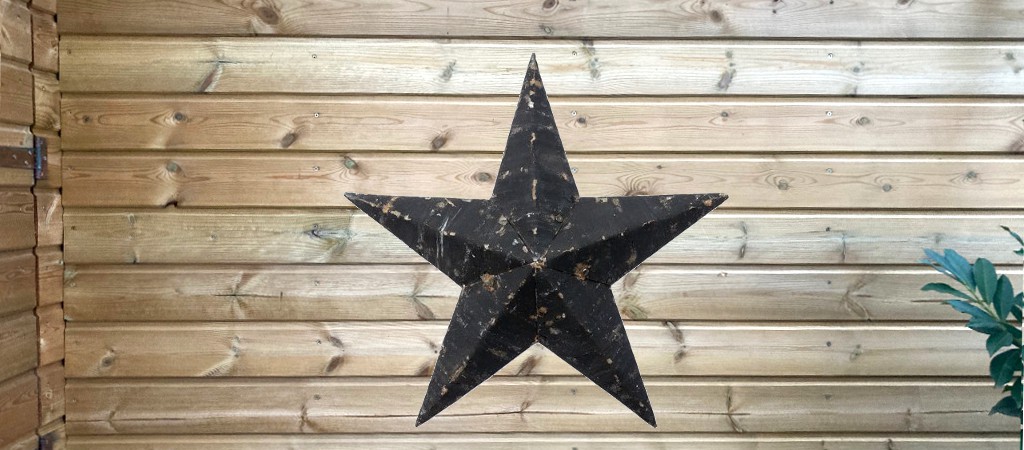 Genuine Amish stars manufactured by the Lancaster County Amish community in the state of Pennsylvania in the United States of America.
Made of recycled sheet metal, these stars are an essential element of the predominant vintage movement in today's decor.
In addition to their decorative side, the color of these stars carries a meaning. Black provides protection. White is a symbol of purity and allows energy to flow freely.
These stars are meant to be hung or laid. All are entirely handmade, making each piece unique.