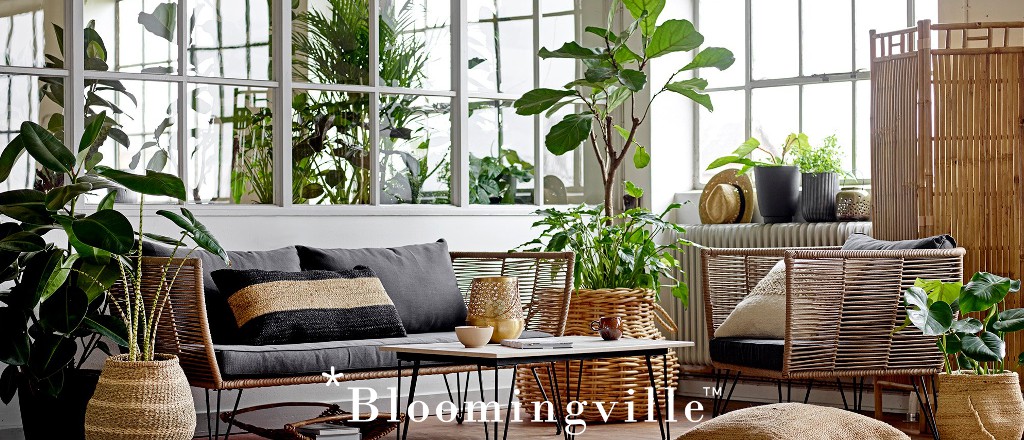 Bloomingville offers a wide range of furniture, decorative objects, textiles, tablewear, baskets, lighting, vases, cushions, etc. for all rooms of the house. The bohemian chic spirit of this decoration brand is successfully mixed with a more sleek Nordic style.
This Danish brand was created in 2000 is experiencing a rapid development in its country of origin, the brand is developing in Europe and the United States. The success of the brand is based on the combination of diversity of product choice, quality and reasonable prices. The founders are Betina and Simon Stamp: she, a chinaman passionate about decoration, takes care of the design of the collections, he supervises the manufacturing carried out by workshops located in Africa and Asia partners of the brand thanks to a logic of fair trade.
Here, we particularly like the sleek style of Bloomingville in which we find an almost nostalgic vintage touch combined with a more current design that makes the reputation of Scandinavian decoration brands. The brand does not seek to influence homes and interiors. It is inspired by nature, different cultures and people's lifestyles to offer products full of charm. Bloomingville likes to work on the imperfections of raw materials by sublimating them by an artisanal production. This makes many pieces unique. 
This diversity makes Bloomingville caters to all styles from the most contemporary to the most traditional interiors.