Will I Am, Robin Thicke, Teri Hatcher, Cindy Crawford, Forest Whitaker, The Jonas Brothers, Demie Moore, Usher, DJ Tiesto, Zoe Saldana, Nick Cannon, Adam Rodriguez, Miss USA, David Lynch, Quincy Jones, Adrian Grenier, Reggie Bush, Justin Bieber, KT Tunstall, Mollie King, Regina Bush, Cuba Gooding Jr, Dennis Haysbert, Heyley Hasselhoff and other celebrities have already fallen in love with the brand Good Work(s). Will you be able to resist the temptation? 
Good Work(s) is fashion with a purpose. The brand donates 25% of net profits to good causes such as humanitarian organisms and charities. These organisms fight for the improvement of children and orphan lives. Good Work(s) is famous around the world. Many international celebrities like the brand... 
In 2011, Lili Shopping has been the first online jewelry which sells Good Work(s)' jewels in France (and a parts of Europ). Lili Shopping  is also the online jewelry to offer the most important choice in Europe.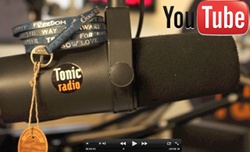 Good Work(s) On Air