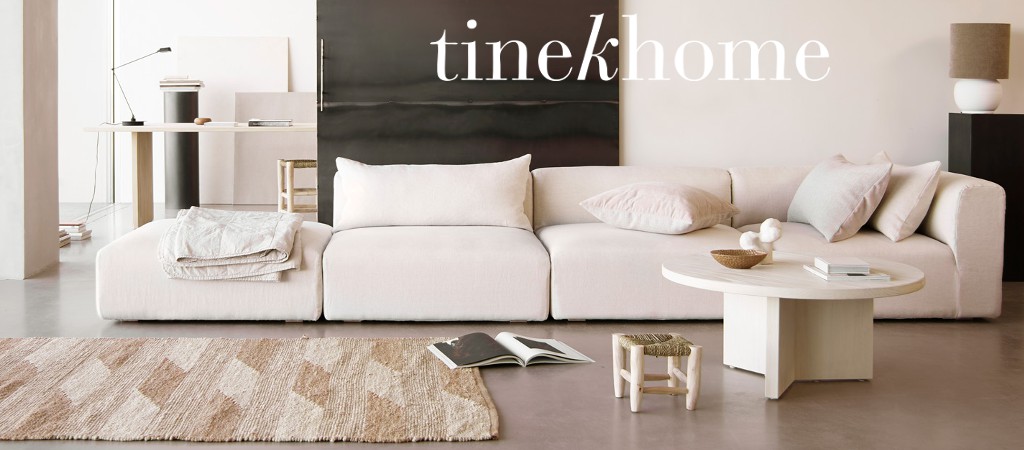 The Danish brand Tine K Home was created in 1999 by Tine Kjeldsen and her husband Jacob Fossum. The success of the brand is based on the balance between the simplicity of Scandinavian design, the charm of the bohemian spirit and the natural materials used in the creation of furniture and decorative objects. All have a sunny and relaxing atmosphere.
The creators highlight the raw materials (wood, rope, bamboo, palm leaves, rattan, sea rushes, etc.) by combining their natural colours. This mixture gives rise to chairs, stools, baskets, lights, trays, baskets, carpets and many other decorative objects in a sleek and elegant style that all become timeless. Particularly inspired by their travels and nature, Tine K Home strives to manufacture her collection in workshops with traditional know-how. 
This is how the world of the brand is imbued with influences from all over the world. Discover this invitation to travel on our online shop and in our shop Côté H in Limonest.