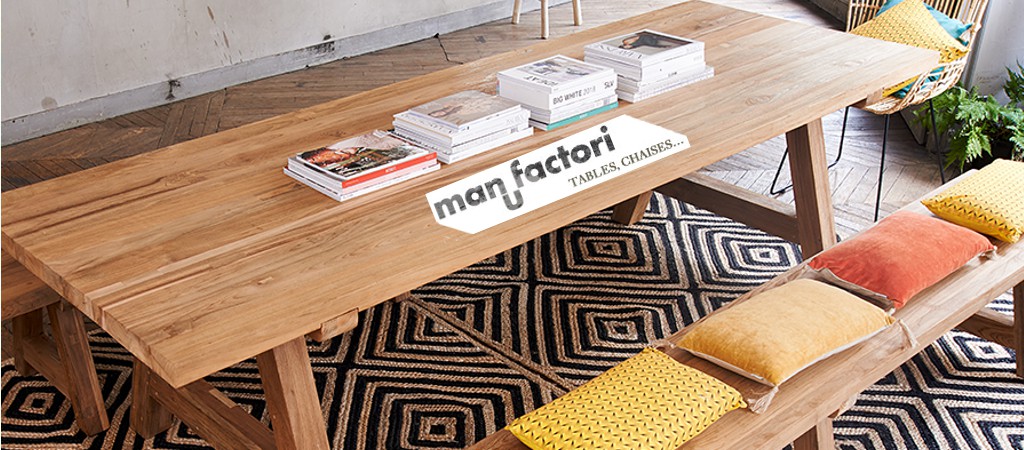 Manufactori is mainly known for its wooden furniture and especially its teak tables with its 2 emblematic models that are Cantina and Grange.
The furniture of the brand are strong pieces, created in a clean and raw style. Through the simplicity of the design, Manufactori values the material (wood, metal, etc.). The designers who prepare the brand's collections draw their inspiration from different trends such as the vintage spirit for industrial furniture, the 50s for rounded and bright colors or the Scandinavian spirit for the simplicity and fluidity of the style.
Manufactori furniture equips many of the most select establishments (restaurants, bars, hotels, etc.). We have chosen to share with you this taste of «beautiful» because in the Manufactori catalogue, there are also many decorative objects such as cushions or pendant lightning and lighting, which cultivate the spirit of the brand.