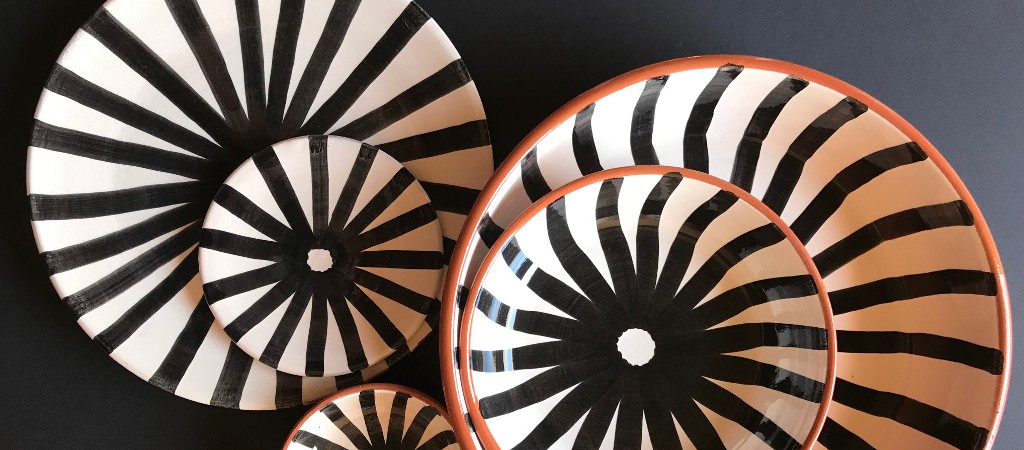 Born in Olhão (fishing port of the Portuguese coast of the Algarve) Casa Cubista takes its name from the local architecture where the buildings of the alleys and streets of the old town are whitewashed and tiled.
Since 200 years, the factory has always remained within the same family.
The current team particularly likes the idea of taking inspiration from something traditional (shapes, objects, colours, patterns, etc.) to transpose it into a contemporary and graphic spirit, while at the same time valuing traditional family know-how and local heritage.
This is how each piece of tablewear created by Casa Cubista becomes a decorative object.