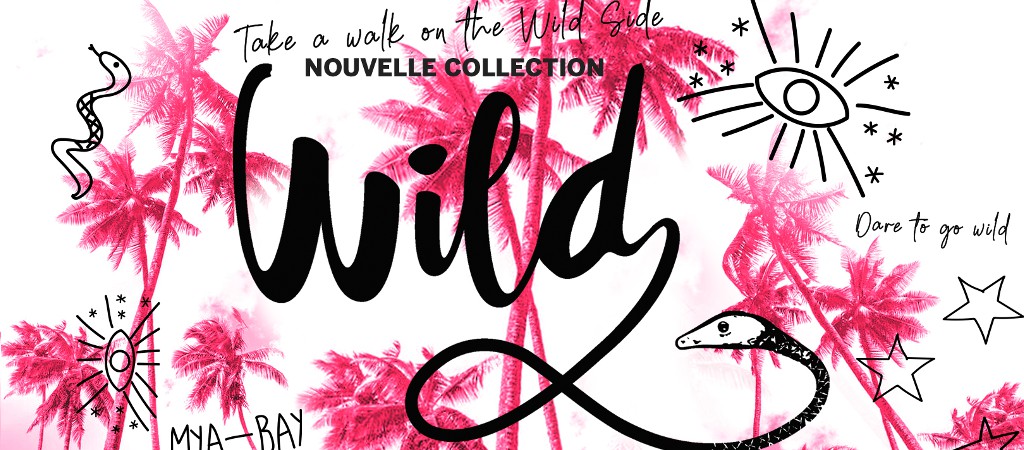 A trendy look, an instinctive and stylish accessory for complete freedom... It's the vocation of MYA BAY creations.
Both simple and sophisticated, pure and sought after, casual and crafted... the MYA BAY spirit lives through those who carry and wear our creations ! Those women who express their mood, personality or differences through action and fashion, their lifestyle.
A color, a style, an accessory carried like a trophy, proudly claiming their personality. These women are the Mya Bay universe. They are addicted to day and night parties and to adventure, activist of the "less is more" and straight to the point, with determined and dynamic personnality. MYA  BAY creations exist by themselve and for them, for you ! Mya Bay jewel are designed with a sense of audacity, style and this little touch of magic.
Seasons after seasons, the collections of jewels Mya Bay do not stop growing, see all the rings, bracelets, earrings, neclaces and brooches. Lili Shopping is also the first one retail outlet to propose the "chocolate" finish (chocolate gold platted) available for the "must" of Mya Bay. 
With 300 models of Mya Bay jewels, the biggest choice available online is here, at LiliShopping online jewellery.
The story of Mya Bay was destined to be successfull. Mya Bay jewels invite women to express themselves by creating their unique mix – inspiring, fun, bold and elegant. So, are you on the list ?