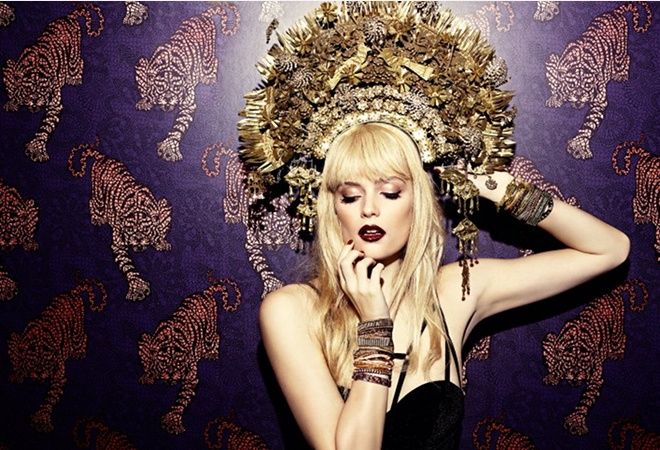 Hipanema comes back this fall with the theme animal kingdom, a campaign with communication based on the boudoir style. This collection's name is: Hipanimal No more summer seashells, they give in to rhinestones, rocks, leather prints with an animal hide effect. Bracelets are called Lion, Viper, Panthere, Snake, Onyx…
The second marking innovation of this collection comes from the clasps. Black and rosy clasps are added to the silver, golden and black existing clasps.
Moogly and Bagheera are the Hipanema bracelets of the season designed for men. Candle, hats, wide-brimmed hats, gloves, belts, scarves, silk squared chech, tote bags, earmuffs… The Hipanema universe is expanding and proving – if it was still needed – that Hipanema is way more than a trend, it is a lifestyle.